Associates
Professor Geoff Cockfield
Deputy Dean, Faculty of Business, University of Southern Queensland, Founding Member of SEGRA
Professor Geoff Cockfield has a long involvement in rural industry and with regional economic development issues. He has written on agricultural and rural industry restructuring issues, natural resources management and presented many papers on regional development.
Geoff's most recent published work is, 2003, 'Reporting the drought: A study of news cycles', Australian Journalism Review, 25 (1), pp. 171-186, and his most recent research projects, conducted with other researchers, include 2003, A Pilot Study of Methods to Assess the 'Vital Signs' of Rural Communities and 2002, Pittsworth Shire Council and Department of Transport and Regional Services, Development in the Pittsworth Shire.
Geoff's particular research interests include rural policy, agri-environment policy and land use change.
Robert Prestipino
Director, Vital Places Pty Ltd
Robert specialises in helping regional communities identify local growth strategies and catalyst projects that support regional sustainability and local lifestyle. For more than 25 years, Robert has worked with government, community and local business stakeholders to develop innovative solutions and deliver more with less to ensure regional communities secure a vibrant future. He is a qualified Urban Designer, Registered Landscape Architect, Corporate Member of the Planning Institute of Australia, Member of Economic Development Australia, an Australian Certified Economic Developer and Local Ecommerce Marketer.
Stephen Taylor
Managing Director, Tourism Potential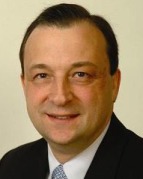 Stephen Taylor, Managing Director of Tourism Potential, has over twenty years experience in feasibility studies, tourism industry operations and consulting to the private and public sector in Australia and the United States. His hands-on experience in developing and operating theme attractions and consulting to the wider industry covers business planning, economic impact assessment, strategy development, feasibility studies, operations reviews and market research. Prior to establishing Tourism Potential in 1994, Stephen was General Manager of a national tourism research and consulting organisation for several years. He has also served on the advisory boards of several national tourism research organisations.
Stephen's major skills and areas of expertise include:
Feasibility studies and financial analysis
Strategy development and planning
Industry analysis
Market research
Theme attraction development & operation
Associate Professor Peter Waterman RFD
Adjunct Associate Professor in Environmental Science, University of the Sunshine Coast
Peter Waterman is an environmental planner with over 37 years professional experience working for governmental and private sector clients. Professional work has encompassed:
strategic and statutory planning;
intergovernmental relations;
environmental research (physical, biological, social, economic and cultural); public and environmental health, and;
natural resource and environmental management
Peter's formal professional qualifications are in geography, social science, urban planning and environmental management.
Commencing work as an environmental planning consultant in 1970, Peter has carried out a large number of land use planning and environmental impact and risk assessments in all Australian States and Territories as well as overseas. Through this work Peter has become an acknowledged leader in developing integrated and holistic approaches to the environmental management of natural systems, industrial facilities and built infrastructure with a geographic focus on the coastal zone.